IT that works for you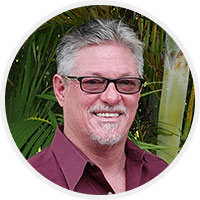 Hello and welcome to Genie IT Services.  I'm Chuck Rogers, and I founded Genie way back in 1992 primarily due to a love of technology.  And even though technology has drastically changed over the years the love still exists today. Technology and automation have been our foundation and we love providing IT to business owners so they can enjoy doing what they love to do.
We focus on Cyber Security, Data Protection, Managed IT, and Website Services, but we are anything IT.
The name "Genie IT Services" came from the 70's television show "I Dream Of Jeannie" with the thought that everyone would love to have a Genie when needed. When a Genie is needed for your IT, please call us and we will be happy to fulfill your Technology needs. Your wish is our command, and we make IT magic!
Genie IT Service Area
Our IT service area focuses on Saint Petersburg, Pinellas County Beaches, Largo, Clearwater, and Tampa, but not limited to this geographic area only. We also provide services throughout Florida and extend nationwide!